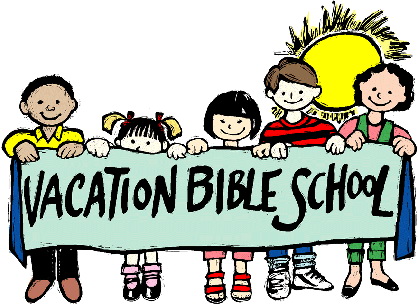 Grace Lutheran Church Vacation Bible School will be held at Atonement Lutheran church, June 20-24, from 8:30am to noon each day, each day starting with a healthy breakfast.

Through music, fresh air, movement and arts, kids will go back to the basics of what feeds the soul. They will be making bird feeders, learning to dance, painting on canvas, playing in a bell choir, and doing drama, all while learning about the Bible and singing the song of faith.

Children from age 3 and up are welcome. Registration due by May 23. Cost is $10 per child, with maximum of $20 per family. See the Grace church office to register.